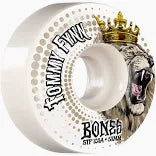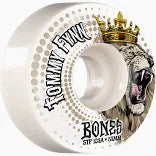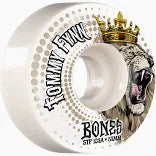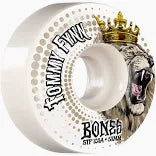 On Sale
Bones STF Tommy Fynn V1 Standard Skate Wheels - 52mm
-

$-60.00
Regular price
$60.00
Bones STF V31 standard Skate Wheels - 53mm
The Bones STF V-Series V1 Wheels are specifically formulated for what you skate. The V-Series Wheels are made with the Bones Street Tech Formula, giving you more slide-ability and way less flat spots. Made in the U.S. at the Bones factory in Santa Barbara, California, they're skater engineered and designed. 
Features:
- Bearing Placement: Center-set/reversible
- Skating Style: Classic street
- Comments: Versatile, stable, durable
- Best all around performance
- Pro Model:
tommy fynn
Wheels sold in set of 4.